Forming | Storming | Performing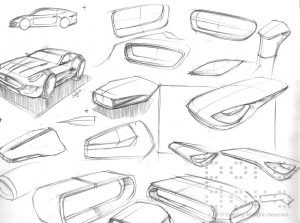 This project is still the 1st step of 3-step Ideation Sketching Storming Workshop. However we'll take it up a little further and this practice its self will be break down into three related practice.
Read More »

keep things organized
gather all needed files in one place, create a folder for a project

Clear information structure
think of a clear order how to address your design proposal.

throw in some variety
sketches, a picture while you are prototyping, diagram, icons

create visual transitions
make a background transitions from one section to another

show how your think
add some short notes and picture with details explain the design thinking
MoDi-smart sleep aid
Transforms the addictive quality of a smartphone into a beneficial element to promote a healthy sleep cycle.
Fizzics Redesign
Fizzics creates the perfect foam head on any beer, through their patent-pending fluid & gas technology.
Fruit & Vege Storage
Ethylene gas causes produce to ripen. Activated carbon absorbs this gas and dramatically slows down the process