Hydro/Water transfer printing
Water transfer printing is to transfer artworks from water stickers to product cases, which is to put stickers into water, and when films separate from stickers after 1 minute, attach films to cases, then spray oil after drying process. Artworks could be either glossy or matt, but are mainly decided by oil and spraying technics.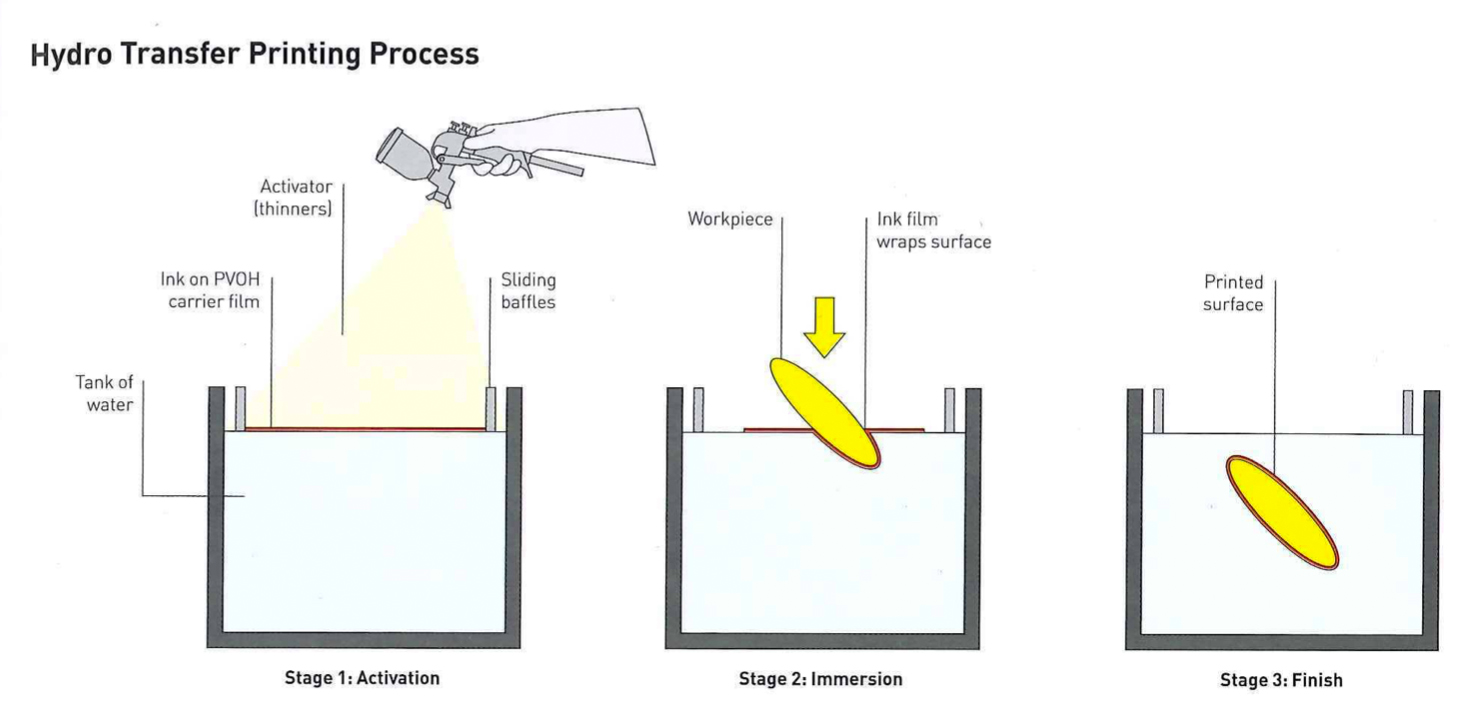 The Pad printing process produces repeatable print on surfaces that are flat, concave, convex, or even both. This is possible because the ink is applied to the product by a silicone pad. When the silicone is brought into contact with the surface, it wraps around it while stretching very little, so graphics can be applied to a range of surfaces without loss of shape and quality.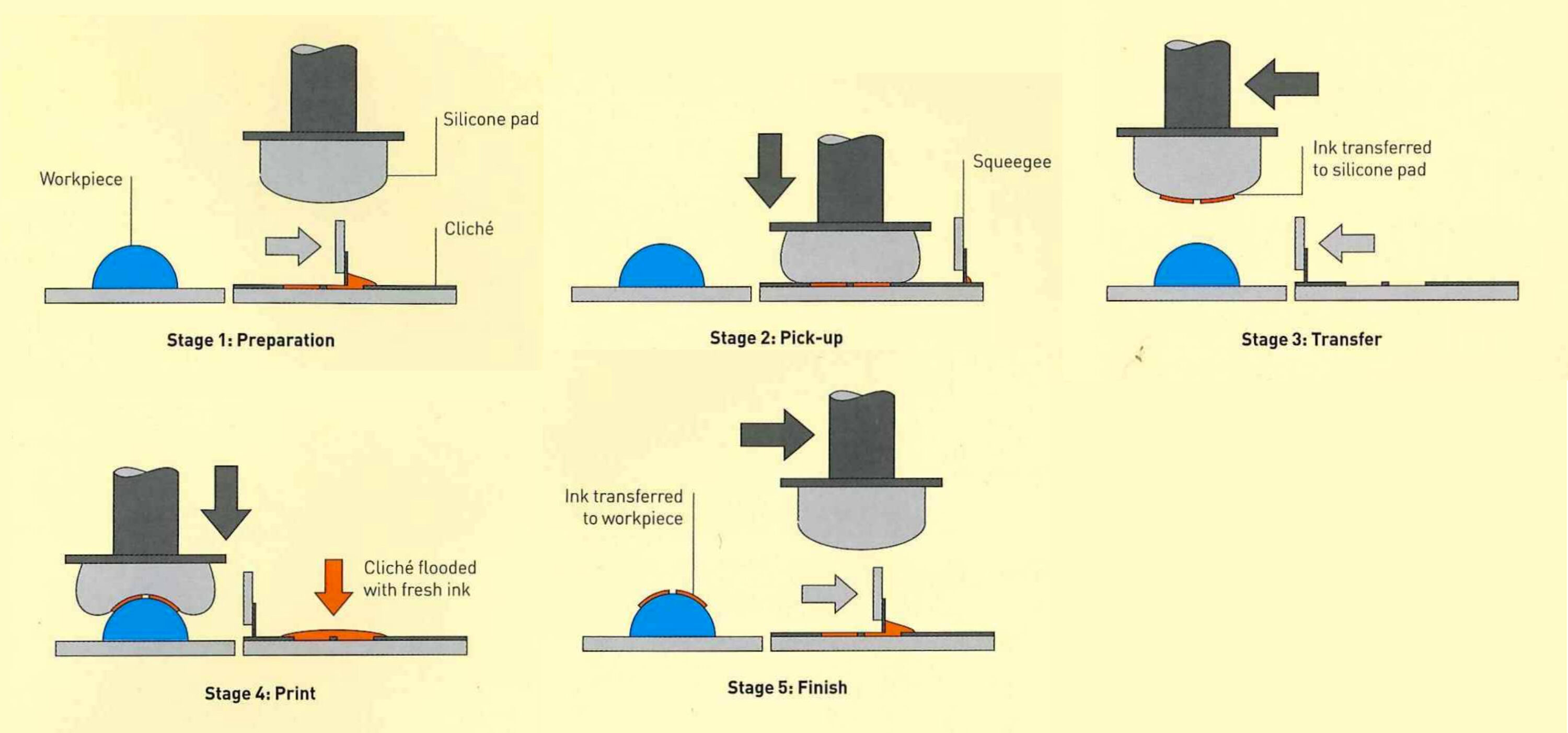 Traditionally known as silkscreen printing, this is a wet printing process used to apply graphics to flat and cylindrical surfaces. It is inexpensive and can be used on a variety of materials including textiles, paper, glass, ceramic, plastic and metal.
It is not just used to apply ink; any material the right consistency can be printed. For example, solder paste is screen printed onto circuit boards in reflow soldering (page 312), in-mold decoration films (page 50) are screen printed and even butter is screen printed onto bread in the mass production of sandwiches.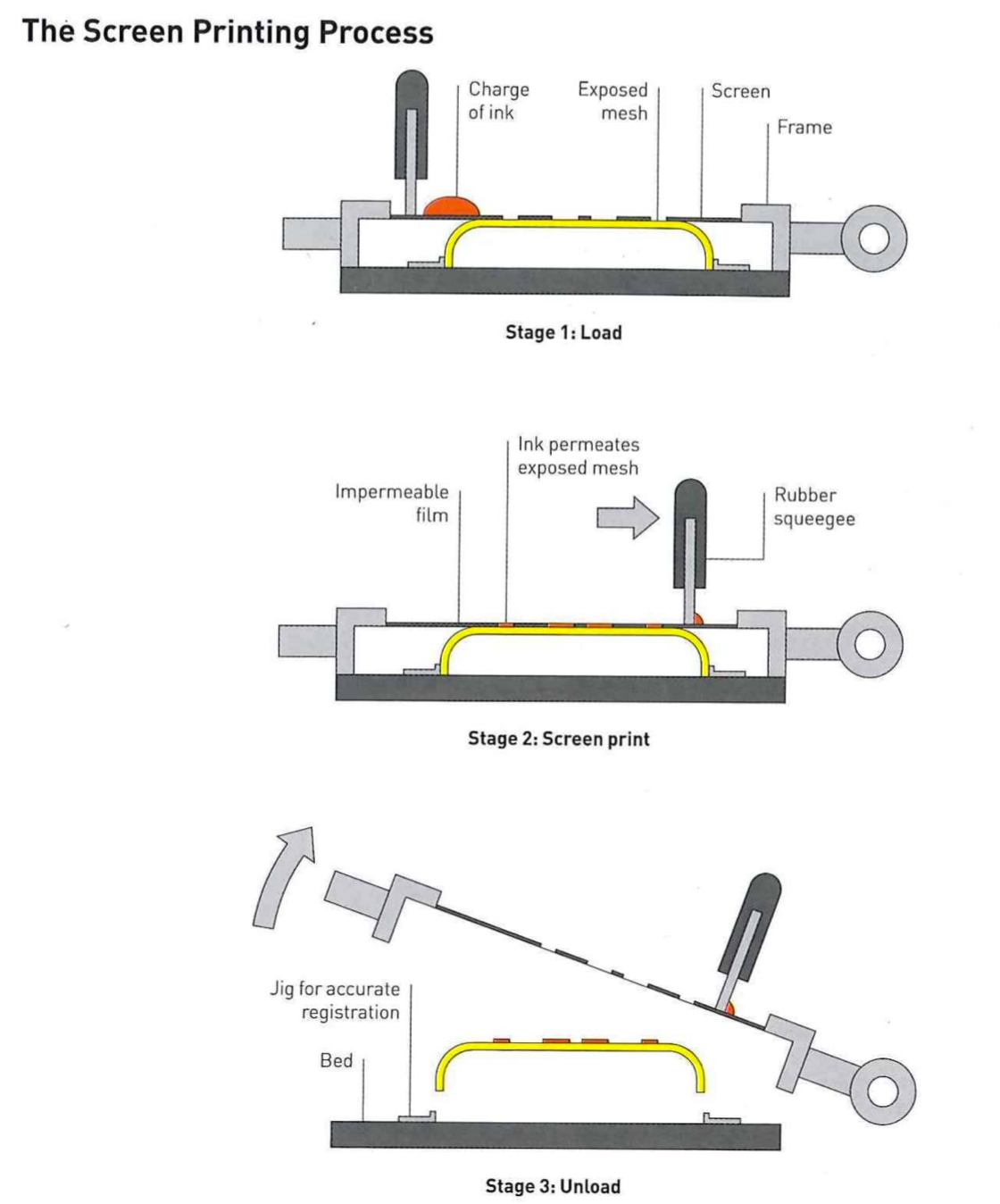 Foil Blocking and Embossing
Foil blocking is known by many names, including foil stamping, hot stamping and gold foil blocking. It is a pressing operation, which lends itself to use with embossing.
The foil or relief pattern is impressed onto the surface of a material with precisely machined metal tooling.This is a rapid and repeatable process used a great deal in the packaging and printing industries and suitable for both small and high volume production runs.
This process is used a great deal in the printing industry to decorate book covers, packaging, invitations, flyers, posters, CD cases and corporate stationery.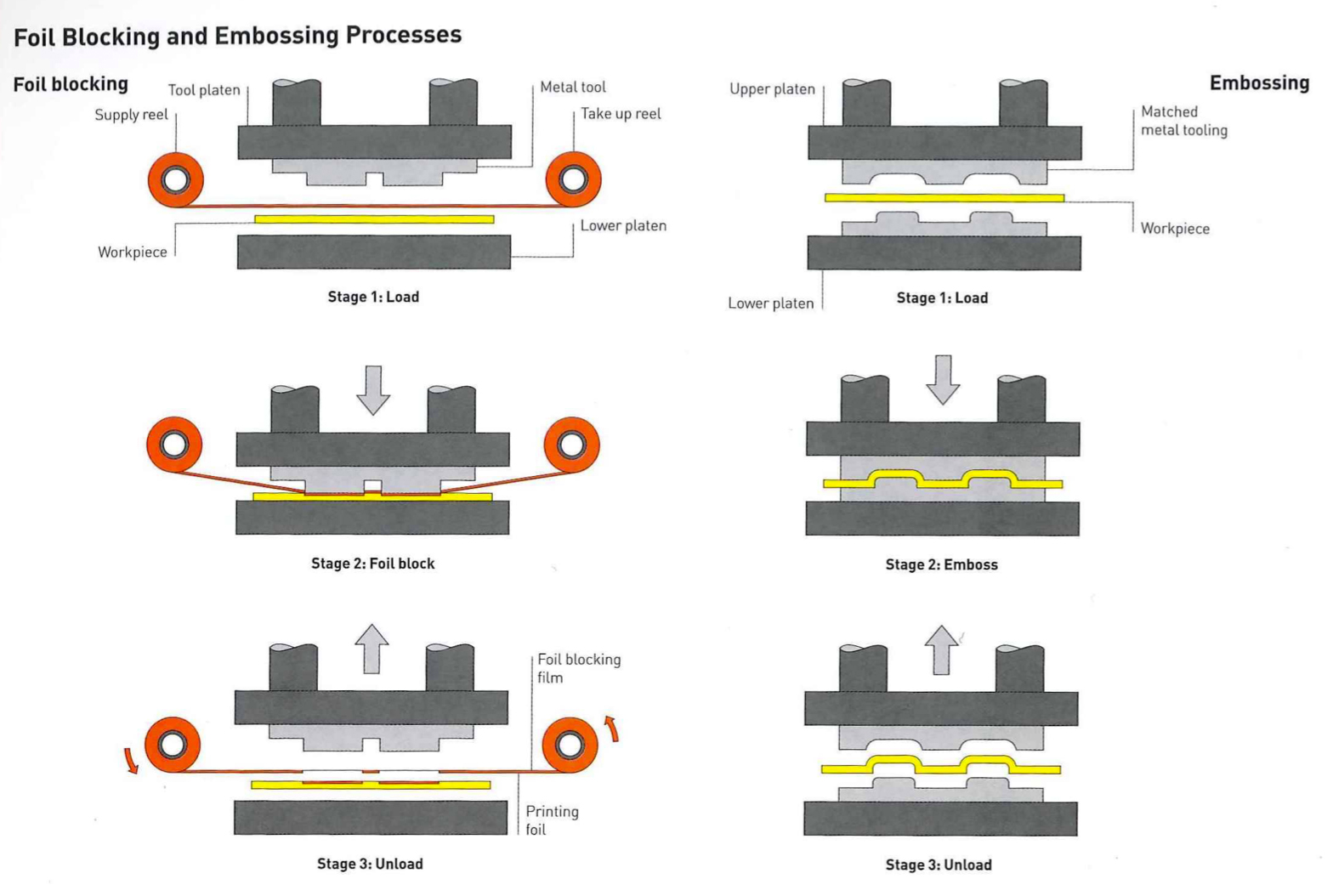 Heat transfer is a post-molding decoration process – which applies versatile colors and finishes onto parts made (molded) in advance.
The process is fast with high productivity, making decoration by heat transfer film a competitive solution for the cosmetic packaging and stationery industries.